The Garden Place Hotel offer many other services to our fellow guests including Restaurant and other many to more make you comfortable.
there is addition features in our services
Free INTERNET in all rooms and public areas for guests
Dining room (in room dining upon request)
Secure parking
Conference space
24 hour service
Handicap accessible
UK outlet with adapters available for check out.
Dear fellow guest, Don't hesitate to come in the touristic place and enjoy the Garden Place hotel Services.
The Garden Place hotel offer a service to all fellow guests to visit all touristic places depending to their needs, visit Gorillas in Volcanoes Mountains and other many  attractive places.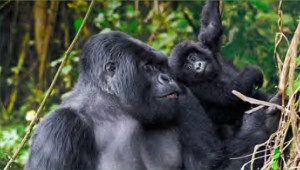 Musanze, former Ruhengeri (near Volcanos National Park) is the former name of a city and capital of Musanze District in the Northern Province of Rwanda. Some sources now refer to the city itself as Musanze, after the district in which it lies. It lies near the twin lakes of Lake Burera and Lake Ruhondo and is the gateway city to Volcanoes National Park and the famous Mountain Gorillas in the northwestern part of the country.